Category Archives:
Metin2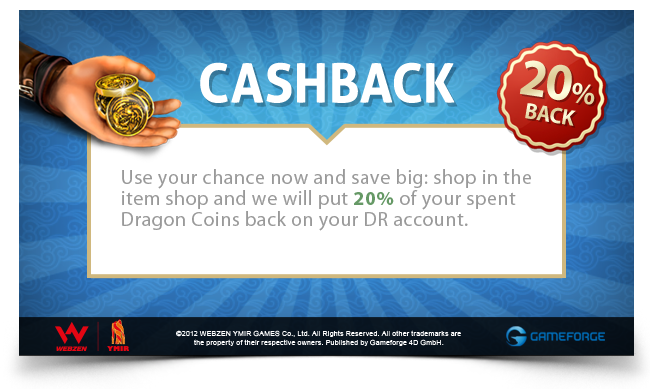 Dear community,
the Dragon God wishes to reward you for your outstanding deeds and loyal devotion: as a sign of his gratitude he will be gifting you 20% of what you spent between 24.01. 00:00 – 25.01. 00:00 in the item shop. Choose from hundreds of items!
Between 24.01. 00:00 – 25.01. 00:00 you can stock up on your favorite useful items, on the following day we will then top 20% of your Dragon Coins back onto your account!
This event applies to all items and packages that you can acquire from the shop using Dragon Coins.
Your
Metin2 Team